Featured

Price, low to high

Price, high to low

Alphabetically, A-Z

Alphabetically, Z-A

Date, old to new

Date, new to old

Best Selling
Children's Lemon and Honey Lollipops 10s
Comvita Children's Lemon & Honey Lollipops are a great, on-the-go natural treat for younger members of the family. A popular, great tasting favourite, they combine MGO 263+ (UMF™10+) Manuka Honey with Propolis. Suitable for children 2 years and above. Contains...
Add to Wish List
Comvita Antibacterial Wound Gel
It's the bees knees for burns, cuts, grazes and eczema wounds. A specialised wound gel containing sterilised medical grade Manuka honey; promotes wound healing and reduces the risk of infection for broken eczema prone skin and skin splits. Supports healing...
Add to Wish List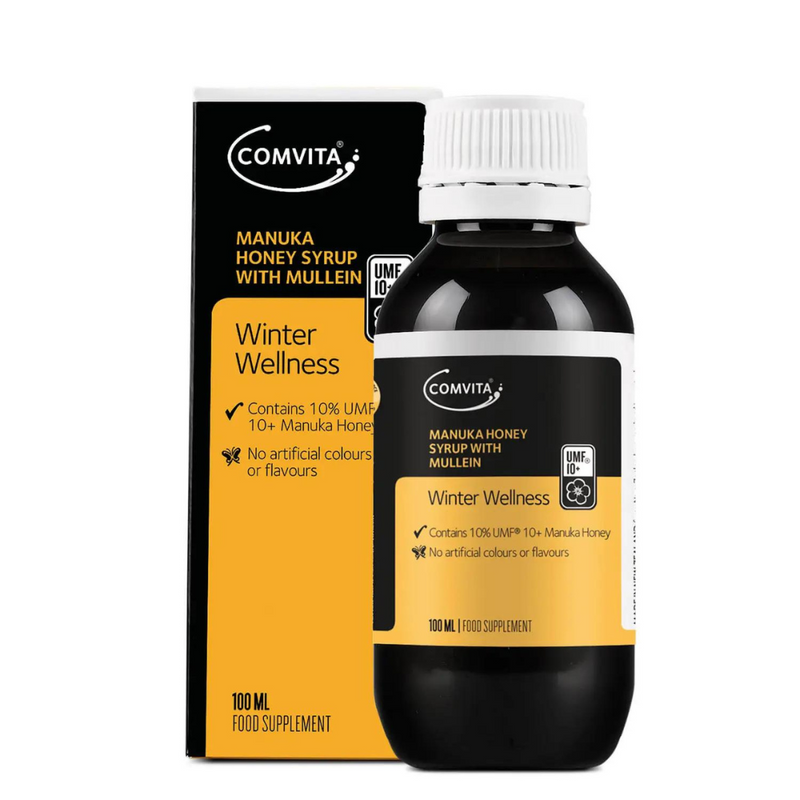 Sold Out

Manuka Honey Syrup Mullein 100ml
Comvita Manuka Honey Syrup with Mullein combines MGO263+ (UMF™10+) Manuka Honey (10%) with Mullein, a herb that may support your natural defences and help maintain healthy airways. New Zealand UMF™ grade Manuka Honey is highly regarded and its reputation continues...
Add to Wish List